Company info
REGINA HOMES LLORET & Costa Brava
Through my work in franchise real estate since 2002, I have been able to observe that the real estate market has changed a lot in recent years.Today you have to give more quality to the customer and several tools are needed to achieve the success of a purchase-sale. Therefore, constant education and training is necessary.
As is mandatory in Catalonia since 2007, all real estate agents, who sign contracts, must obtain studies and register with the Housing Agency of the Generalitat de Catalunya.
Said hacienda will assign us an aicat number that can be consulted in all documents, business cards, the website, posters, etc.
ALL OF THIS ALLOWS US TO OFFER CUSTOMERS A SAFER AND LEGAL SERVICE.
REGINA HOMES LLORET & Costa BravaRegina Richter Schultz - Freelance real estate developerMy experience is that business and contacts are done outside.So I prefer not to be sitting in an office, but to look for real estate, solutions and maintain contacts to produce results.From my Buddhist way of life, I work with my heart and passion, which allows me to find the best solutions so that my clients are always satisfied.
LISTEN – ANALYZE – FIND SOLUTIONS – AND COLLABORATE with other serious real estate agents! If we don't have what our clients need, we find it!
REGINA HOMES LLORET & Costa Brava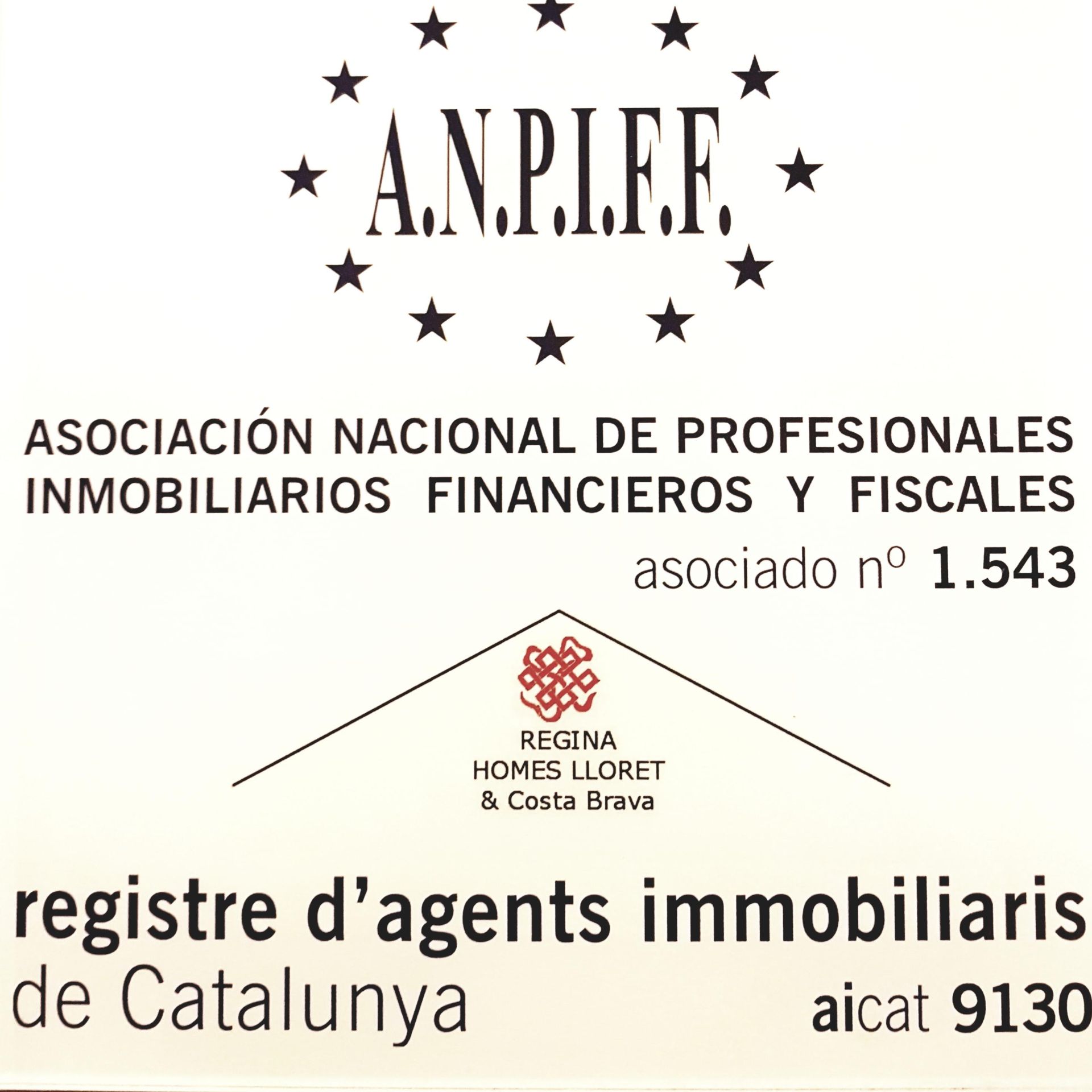 Regina Richter Schultz - register of real estate agents of Catalonia aicat no. 9130,
Association of real estate, financial and tax professionals ANPIFF no. 1.543