Services
REGINA HOMES LLORET & Costa Brava properties
"Professionalism, empathy and passion always lead to success".
Thanks to our many years of experience in the real estate sector since 2002 and our ongoing training, REGINA HOMES LLORET & Costa Brava
allows us to offer our clients a professional, homogeneous and differential service.
- Comparative market analysis - FREE - INDIVIDUAL - AND CREATED DIFFERENT!
Because not all properties are the same, even if they are in the same building. That is why we have developed a special procedure for a more accurate market analysis.
for a more precise and INDIVIDUAL market analysis, knowing the areas and the market prices.
- Good quality professional photos. Placing PREMIUM and TOP INTERNATIONAL advertisements on many real estate platforms.
- Postings also on Social Networks.
- Collaboration with other serious real estate agencies.
- Making visits with properly selected, qualified and identified clients.
- Development of the whole buying and selling process.
- Financial agents specialised in mortgage rightsBureaucracy...NIE applications, opening bank accounts, tourist licences...
- Connections of water, electricity, gas, telephone, internet and much more...
- Insurance/ alarms.
- Architects.
- Control and monitoring of works, paperwork...
- House and garden maintenance and much more...
As a trained decorator and furniture consultant I can also provide you with services in this sector, as well as colour and paint designs.
*Everything can be translated into your language and whatever you need for your property, we can also help you with anything after the sale.
Specialising in buying and selling villas, flats, flats, chalets, land, premises in Lloret de Mar and the Costa Brava. Qualified real estate professional.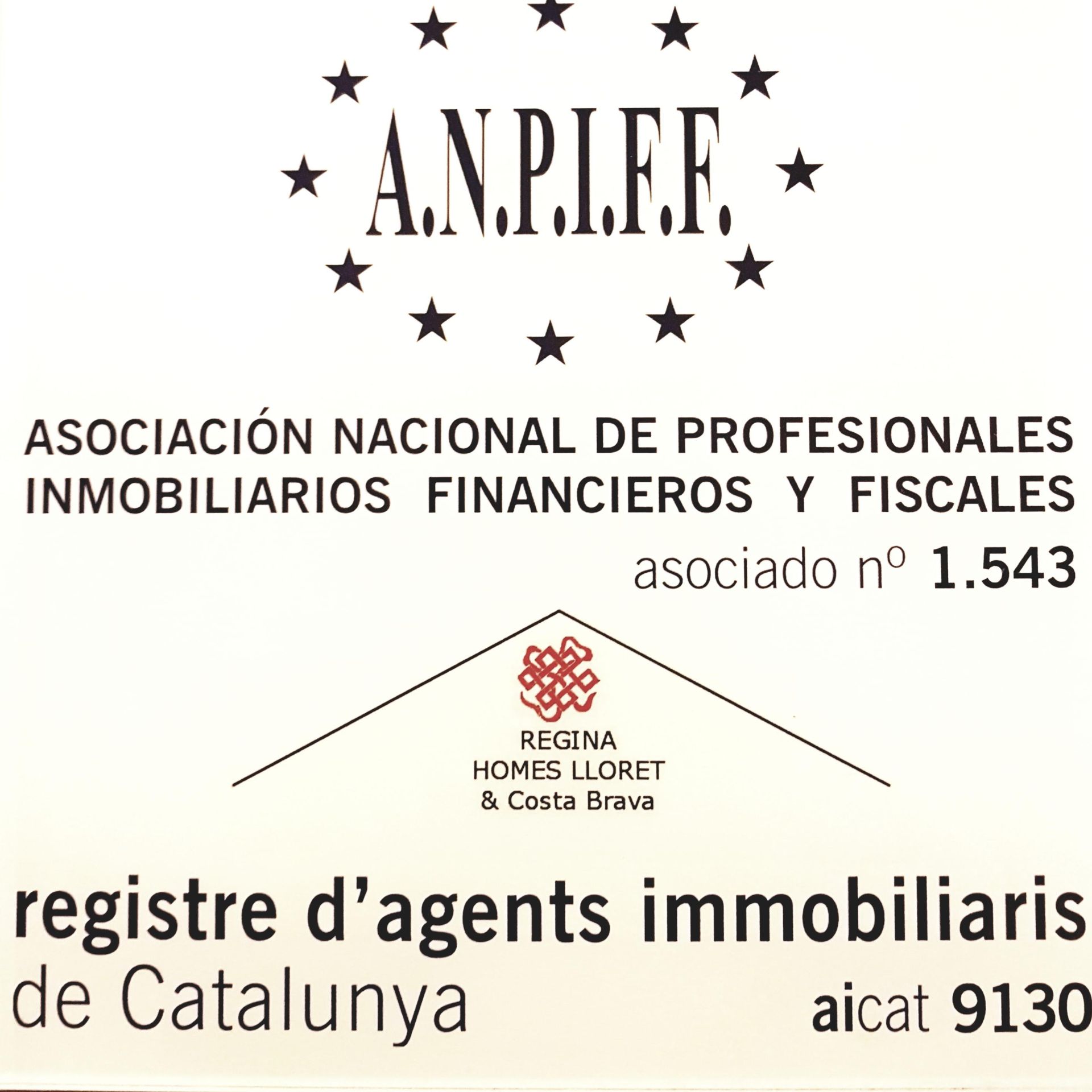 We advise you on all bureaucratic procedures, both before and after signing the deeds of sale and/or mortgage.

Regina Richter Schultz
registre agents inmobiliaris
de Catalunya aicat 9130
Nowadays it is necessary to give more quality to the client and it is necessary to have several tools and constant training to achieve the success of a sale-purchase.